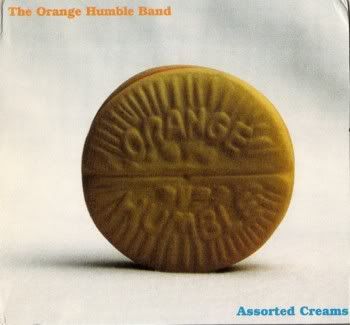 JLLopez
envia:
La otra mitad de The Someloves, Darryl Mather, formó parte en 1997 de otro supergrupo "The Orange Humble Band".
En esta ocasión le acompañaron Ken Stringfellow (The Posies, Big Star), Anthony Bautovich (The Lonely Hearts, Coronet Blue, The Forrester), Spooner Oldham (Dan Penn, Aretha Franklin, Neil Young), Jim Dickinson (pianista y productor de Alex Chilton, Rolling Stones, Flamin Groovies, Aretha Franklin, Golden Smog) y Jody Stephens (Big Star, Golden Smog), entre otros.
Grabaron dos estupendos discos de estudio.
Esta colaboración entre Australia y Usa da como resultado temas que oscilan entre el power-pop fresco y melancólico y el folk-rock.
"Assorted Creams" de 1997 es el primero de ellos.
El segundo "Humblin' (Across America)" de 2002.
The Orange Humble Band-Assorted Creams (1997 AUS-USA Power Pop)